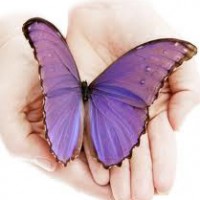 Accept The Change!
By Pastor Steven Pereira | December 6, 2012
Accept The Change!
Written by Pastor Steven Pereira 12/5/2012
Romans 4:17 (NKJV)
17 God, who gives life to the dead and calls those things which do not exist as though they did;
You are accepted in The BeLoved my friends if you call Jesus Lord over your life.
In our scripture in Romans which has been used in The Body of Christ during times of prayer to command change over circumstances, situations, and requests, and rightfully so as it is a profession of our faith.
It's a principal that God has used for centuries. On one recent account Jesus bumped into a guy named Simon, which means "reed." Not a very stable name. It typifies the condition we were once in.
Personally I once upon a time was burdened with drug and alcohol addiction. I was a reed, giving in to the urge to "get high" but Praise God He changed all that and called me ACCEPTED. A matter of fact He called me accepted BEFORE I was conceived in my mother's womb! It's a condition that we all possess. We all possess this same acceptance, no matter what our current condition may be.
You see, God in all His wisdom knows how to change you! All you have to do is accept it! Many struggle with it. Remember that struggling with it "Change" is part of the process. Simon had to "deal with it," Jesus changed his name from 'reed' to 'rock.' But he struggled with it. He was reluctant to throw out the good net's for a catch, tried to rebuke Jesus & God's plan of crucifixion to save us from sin, and denied even knowing Jesus with cursing's three times. But then, when the day of Pentecost had fully come, the very person who struggled stood up and spoke as a changed man! 3000 got saved! He suddenly became The Rock that the master saw from the very beginning!
He finally accepted the change that was spoken over him!
Friends, God has great plans for you! Speak out the change you want, and then stay excited because the change you seek is already in you!
Loving God & His People,
Pastor's Steven & Cindy Pereira
Back