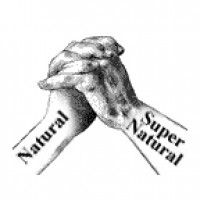 In Partnership With Grace
By Pastor Steven Pereira | April 5, 2013
In Partnership With Grace!
Hi Everybody!
2 Corinthians 13:14 (NKJV)
14 The grace of the Lord Jesus Christ, and the love of God, and the communion of the Holy Spirit be with you all. Amen.
We are busy and ecstatic that The Lord is moving on our behalf and all the things we are longing for in ministry are finally taking form and help from the unlikely sources have stepped up.
In all the struggles involved in launching a ministry Cindy and I have experienced "first hand," God's partnership with us. When it seemed like we were abandoned, God supplied a handful of precious gems (you know who you are darlings). And He's promised us a lot more because He knows where our hearts are. Even when the going was brutal and we wanted to quit, He wouldn't let us. I thought to myself why? The answer is found in 2 Corinthians 13:14.
The phrase communion means "Partnership & fellowship." When we started our Bible Fellowship (Life Transformation - Going on four years) and Together With Christ Church (We will be celebrating our 1 year anniversary this Sunday) we always emphasize the importance of genuine fellowship. Communion is NOT just reserved for the first Sunday per month, but is the motif that we live by. For the Christian, the partnership we have with The Holy Spirit is the way "The Grace of God" shown by Jesus and "The Love God" show by our Heavenly Father gets delivered into our lives. They are (The God-head) three, yet one for a purpose, not just because it sounds good! Or they all just want to hang out!
It was our tight communion with The Holy Spirit which becomes a divine design. Once we accept Him into our hearts, the deal is sealed. The Holy Spirit or I prefer the term Holy Ghost drives out doubt and unbelief as we lean on our earthly God-head partner.
It is Him, The Holy Ghost who gets very little credit for an awesome ministry that we get to experience on a daily basis. So many times he comes through for us over and over again, and we are quick to Thank God or Thank Jesus. Next time you thank them include "Thank You Holy Ghost or Spirit" too because without His ministry established in your life, we would have no deity to help us walk-out our faith on the earth...Amen!
Our Prayer for you:
Heavenly Father we come to you in The Name of Jesus. We want to take this moment to thank you for providing The Helper, The Teacher, The one who show us ALL THINGS, The One Called Alongside of us, Our Spiritual Tour-guide, Our Partner, and the means in which we can have true fellowship with you by The Holy Spirit! I thank you for Him and the wonderful way He keeps us and guides us. He is as much a friend to me, as You are, and Your Son Jesus, and as much of God too. Help us to recognize, trust and move in His leadings and guidance. The Holy Spirit and His ministry is truly one of The BEST GIFTS provided to man-kind, next to your Son Jesus. We recognize Him today and everyday! In Jesus Name we pray, Amen!
Remember....The best is yet to come!
Loving God and His People,
Pastor Steven & Cindy Pereira
P.S. Don't forget to LIKE our Facebook page. Just type in your FB search bar TWCC! You'll get our daily posts and updates delivered right to your FB page! See you Sunday!
Back