Having a bad day? We're open Sunday!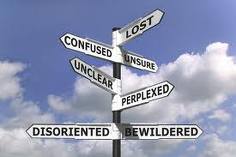 Why?
Simple question right? Unfortunately the answers we are seeking are not always clear. We feel a sense of hopelessness, and cast away. We begin to feel disorientated, confused, and perplexed. Then for many of us we get angry and begin to blame God, our spouse, a sickness, a relative, our employers, or X-employers, and even the government for our situation!
While we personally don't have all the answers, we do put our trust in a person. A trust worthy person, who promises to stick by your side in the most difficult of times.
Give your Heart to someone you can trust! Too many times when I was in difficult situations, I began to be bitter and distanced myself from everyone, but then someone introduced me to my new best friend. And one of the first things I read in this amazing book called "The Bible" was this:
"Trust in the Lord with all your heart, And lean not on your own understanding; In
all your ways acknowledge Him, And He shall direct your paths." Proverbs 3:5-6
I made a decision that day that radically changed transformed my life. I began to trust God and He changed my mindset from that of a Victim to a Victor! Then amazing things began to take place in my life and it all started with this simple prayer:
"Lord I need your help! I ask you to come into my heart, Be my friend, my Lord and Savior. I choose you today and I choose to live by your written Word The Holy Bible, in the name of Jesus, Amen!"
A simple prayer changed my destiny. But then I had to act on my new commitment. We are here to help you do that. God is no respecter of persons. What He did for me He will do for you!
Together with Him and each other to lean on we can make a difference in this world!
Hope to see you soon!
Loving God & His People,
Pastor Steven & Cindy
XOXOXOXOXOXOXO